About Dutch Ridge Consulting Group
What's in our name?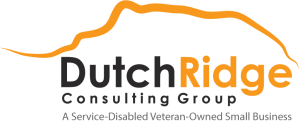 Our CEO and President, Doug Ingros, grew up as a Navy brat and subsequently served in the Army for 26 years.  Along the way he enjoyed his high school years in Beaver, Pennsylvania.  He considers Beaver to be 'every town' USA in that the local high school is the hub of adult development and that no matter where life takes you, you always have a memory from high school.
Dutch Ridge Road is a little known two lane road in the middle of Beaver County, PA. In high school many of the local kids used to race along 'The Ridge' on weekends. Mostly kids from the middle class, no pink slips were ever lost – they were just having fun.
Many who serve our country in a variety of uniforms come from such communities. Our name is a tribute to all of these small towns across the US and recognizes all of their sons and daughters that contribute so heavily to the ranks of the armed forces, local and federal law enforcement, and first responders. Each of them has their Dutch Ridge Road and all of them, including us, dream of giving back.
Dutch Ridge Consulting Group is just one commitment being fulfilled.
The Dutch Ridge corporate team consists of investigative, law enforcement, and IT professionals who are familiar working with sensitive information and infrastructures.  Our team is comprised of former senior military officers, FBI agents, senior IT and Intelligence agency personnel with functional experience in law enforcement, criminal investigations, anti-terrorism, counter-terrorism, force protection, fraud investigations and security backgrounds.
Many members of our team now serve second careers in the business community providing solutions to both commercial and federal customers.  Our corporate business team averages over 10 years of experience in running and operating small businesses.  We understand the value proposition and the delivery that must go into it.  We have been on both sides of the fence.  Our commitment is to provide support to the mission first while operating at a legally and regulatory compliant level at all times.  Integrity matters!