Contracting with Dutch Ridge Consulting Group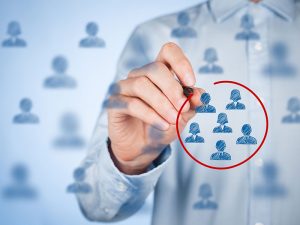 The Dutch Ridge leadership team is comprised of proven federal contracting experts who are adept at utilizing procurement vehicles in delivering solutions to our customers in the most effective means possible.  Our experience has led us to one simple conclusion: it takes a Team!  Small and mid-size organizations are nimble and provide a more tailored response to mission requirements.  Accordingly, our years of experience have led us to create a mature vetting process for partnering.  This in turn has opened the door to a variety of contracting solutions that allow ease of access to our solutions across a wide spectrum of contracting vehicles such as:
PARTNER CONTRACT VEHICLES
Some of our core partners include:
Supporting the Federal Government through IT Services and Solutions
The US Department of Justice (DOJ) recently awarded a ten-year, IT-70 Blanket Purchase Agreement (BPA) available for use throughout the federal government.
Department of Justice Cybersecurity Program Management BPA
The contract award includes the following functional areas:
Strategic Communications and Operations Support
Policy, Planning, and FISMA Support
Cybersecurity Engineering and Project Management Support Security Operations Center Support
Key facts
6-Year Base Ordering Period
4 One-Year Option Periods
Two Tracks: Unrestricted and SDVOSB
Unrestricted: 12 Awardees
SDVOSB: 2 Awardees
51 Labor Categories – Negotiated and Established
BPA is open to the federal government
Fees will not be charged to agencies within the DOJ Delegation authority will be issued to agencies on a case basis outside the DOJ and fees will be charged
Contact us for information about services provided and procurement.
The DRCG team has the experience, staff, and technical solutioning ready to assist the DOJ mission.