Language Support Services
Dutch Ridge Consulting Group, LLC proudly offers expert, timely, and secure Language Support Services.
We provide: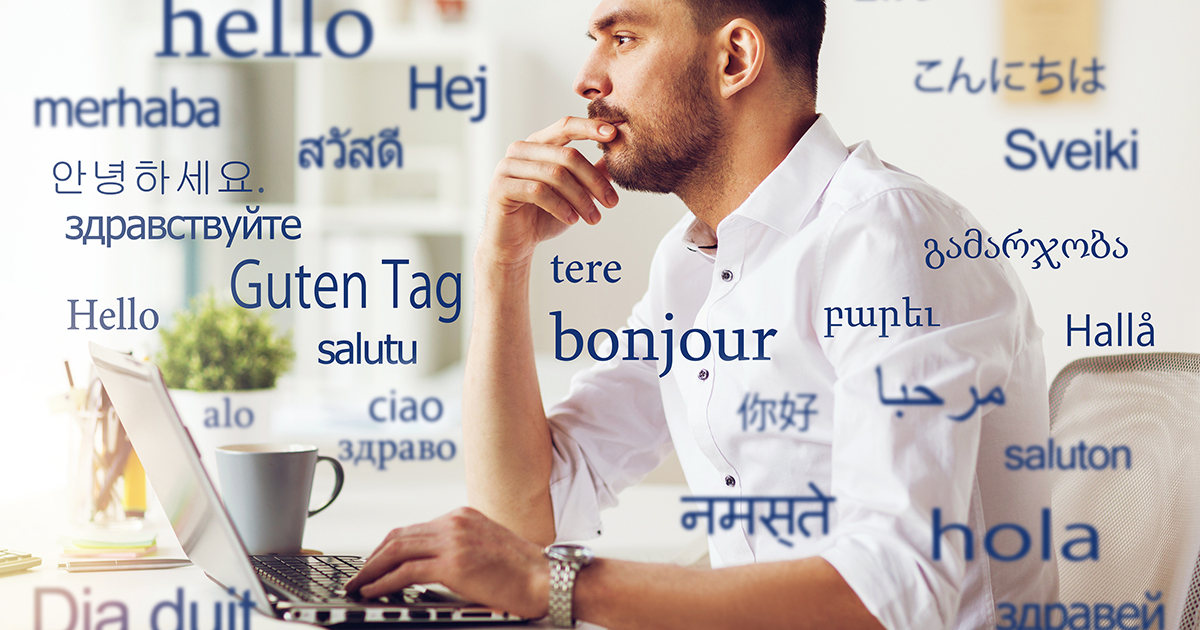 Translation of written or audio materials from target language into English and vice versa. Translations may be summarized or verbatim.
Our linguists are Subject Matter Experts in the language(s) that they translate, as most of them have native fluency.
Interpretation services during a crucial interview and initial screening of a subject of an investigation, or simultaneous interpretation during a meeting with a high level foreign dignitary.
Provide cultural expertise, including cryptic phrases, nuances, socio-economic and governance factors of the target region.
Our Subject Matter Experts have native expertise due to the fact that most have them have lived in the target regions.
Program analysis/analytical assessment of the translations and provide an in-depth assessment to assist the policy maker a complete picture of viable options and the validity of such options.
Our experts are proficient, trusted, and highly skilled:
US Citizens
Capable of supporting requirements throughout the United States
Many possess active federal clearances up to the TS level

The background investigation includes an in-depth security interview; credit and arrest checks; interviews with associates, personal and business references, past employers and neighbors; and verification of educational achievements.

Post high school education up to the PhD level
Most of our personnel rate at the 4 or 5 level on the Interagency Language Roundtable Proficiency Level tests.
| | |
| --- | --- |
| Proficiency Levels | Proficiency Ability |
| 5 | Functionally native proficiency. Can use the language with complete flexibility, making use of an extensive and precise vocabulary. Can successfully translate virtually all texts with flawless expression. Able to understand fully all forms and styles of speech intelligible to the well-educated native listener, including a number of regional and illiterate dialects, highly colloquial speech and conversations. |
| 4 – 4+ | Advanced professional proficiency. Can prepare and deliver a lecture, give a persuasive argument, and carry out a job assignment as effectively as in the native language. Can read and understand virtually all forms of the written language, including complex texts, without a dictionary. |
| 3 – 3+ | General professional proficiency. Can follow and contribute to a conversation with native speakers and defend personal opinions. Can read and understand large daily newspapers and written material in professional field. |
| 2 – 2+ | Limited working proficiency. Can participate in conversations on routine social demands and limited job requirements. Can understand straightforward material about people, places, and events. |
| 1 – 1+ | Elementary proficiency. Can understand or produce simple questions and answers. |
Pass a Foreign Language Test Battery consisting of three different exams

Listening and Reading Tests – Translating audio in the foreign language and answer multiple-choice questions in English about the conversation. In the reading comprehension test-answer multiple-choice questions in English about the content of short passages written in the foreign language. Passages are formatted in an increasing level of difficulty.
Translation Tests – Translate from the foreign language into English consisting of three to four short passages.
Speaking Tests – Speaking tests are conducted in the foreign language and English. These tests consist of a structured conversation conducted over the telephone with native speakers of the test language
We offer language support/analysis services in the following languages:
Algerian
Arabic: Literary Arabic (MSA) and Classic Arabic
Armenian
Azeri
Bahraini
Bengali
Cantonese
Dari
Dutch

Egyptian Arabic

Farsi
French
German
Gujarati
Hausa
Hindi

Italian

Japanese
Jordanian
Khazak
Kikuyu
Korean
Kurdish
Lebanese
Malay
Mandarin
Marathi
Morroccan
Nepali

Pashto

Persian
Portuguese
Punjabi
Qatari
Romanian
Russian
Sanskrit
Sheng
Spanish
Swahili
Syrian
Tajik
Tamil
Telugu
Turkish

Urdu

Vietnamese
Wolof
Wu
Yemeni
Zarma